support. empower. educate.
providing quality lactation care

from the
beach to the bridge, and beyond



office visits, home visits & virtual support




across Delaware, Maryl

and,

& surrounding areas.





NEW in-office support locations





Middletown Location


The Healing Cottage
115 N. Broad St
Middletown, DE 19709

and now...



Downtown Milford Location


10 S. Walnut St
Milford, DE 19963



by making care affordable and accessible


up to 6 visits covered with select insurances.

If your insurance is not covered, you will still be
provided affordable & accessible support.

​
​

Questions or interested in scheduling a consultation?
To request an appointment, click the button below.



​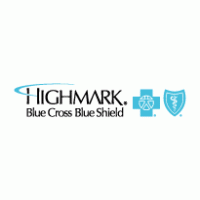 Meet your Lactation Consultant
Brittanie Sutton, IBCLC
​
​
​
​
​
​
​
​
​
​
​
​
I am excited to be able to provide the Delmarva community breastfeeding support!
This has been a dream since my own children were born.
As a mother, I understand the struggles and triumphs each of my clients goes through to provide their child with breastmilk. I am here to support you, empower you, and guide you through that journey. I have experience in OB-GYN out-patient, hospital in-patient , post-partum women's care, inducing lactation, and management of oral ties (pre and post frenectomy).
I am here to help you give your baby the gift of breast milk and give support to all feeding choices. I am able to support breastfeeding families by providing virtual and home visits. I am supportive of families from all back grounds and providing inclusive lactation care.
​
​
​
​
​
I am here to assist you throughout your journey.
​
I am Covid-19 Vaccinated/Boosted and have received my 2022 Flu Shot. I will wear a mask in your home during the visit with your family upon request.
​
​